From the Chairpersons Desk
Dear Students/Parents,
We appreciate your desires & dreams. It's pleasing to know that you have a clear view to be a Doctor. Atleast you came to know what actually you want to do, that can fulfill your dream and that of your Family. But then there is one more important point to pay attention to, i.e. how to make it a reality and it is exactly where we care for you.

All of you know that there are a huge number of coaching centres for Medical entrance examination running throughout our country but unfortunately most of them are concentrating on quantity of students not on quality. For example a batch of thousand students gives only selection of a hundred students that is nearly 10%. Why not to make it 100%? Being a doctor ourself, we know the Degree of determination this career demands & we are also aware of the cut throat competition in Medical field. Thus we accordingly facilitate an ideal atmosphere for competitive studies.


Dr. lzhar Ansari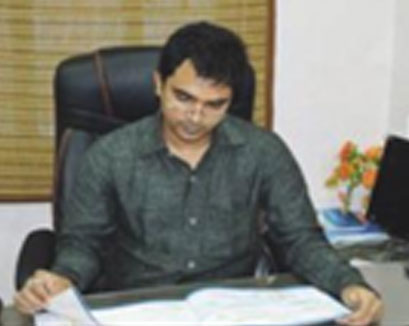 We intend to provide the best coaching possible & promise a smile to all whoever comes along with us. We are dedicated to be the selected face of our successful students & provide a smile to their parents. Upon induction to the "DOCTOR'S ZONE EDUCATIONAL CENTRE", you become a part of a powerful force that propels you towards success. If you will too put your best efforts then I am sure that, together we can conquer any challenge we shall face in future.


Why Doctor's Zone ?
To serve society through excellence in education. We always aim to define, and continually refine, the absolute standard of excellence in the area of academics through -
The quality of education we provide.
The efficiency of our methodologies and systems.
Truthfulness towards students, parent, society and nation.
In our students, we aspire to instill the attitudes, values, and vision that will prepare them for lifetimes of continued learning and leadership in their chosen careers.
Leadership with humane touch at various levels.
Integrity, Transparency and openness in all our actions.
Innovation and pursuit of excellence in career education.
Address the needs of the students through career oriented initiatives.
Strive to continuously improve our processes and quality of deliverables.
Experienced Faculties

Professional Coaching

100% Doubt Clearance

One to One Discussion
What Students Say
I am so glad I joined Doctor's Zone Institute. Teachers here are truly the friend, philosopher and guide.
-- Soumen Nath
(Maths Student)
Doctor's Zone Institute is the best for getting ready to crack medical crash courses. And the regular courses are very much student friendly. Thank you, teachers, for my success in engn course.
-- Prasun Saha
(ENGN Student)
The integrated programmes of DZI are pretty helpful to have the knowledge about something from the very base. I thank god for the moment I fell in such excellent hands.
-- Soumen Das
(MBBS Student)
When I joined Doctors Zone, I have no idea about NEET Exam, but day by day I developed all my knowedge about NEET exam and How to  crack NEET Exam . Faculty and DZs  team is very helpful for this.THANK YOU DOCTORS ZONE
-- Upashna Sharma
(Maulana Azad Medical College(Delhi))
I want to thanks faculty/ Management of DZ for all efforts.They have habit to making difficult topic easy to understand . I always enjoyed learning through classroom lacture.
-- DEBASMITA CHANDA
(MEDICAL COLLEGE ,BURDWAN)
All faculties and Management ways of explaining topic is extremely good.they state that the problem in such a way that I used to approach the solution before and they actually solved it.They explained every topic  in depth and helped me cracking NEET exam. Thanks
-- Abhishek Chettri
(Calcutta National Medical College,KOLKATA)